Somewhere over the rainbow is a place called
etsy
where wonderful quirky things can be bought from wonderful people with the maddest range of goodies to fulfil any quirky desire. I have previously blogged about the
felt doughnuts
that came in surprisingly handy one day... In today's post, we will look at the frock I've just received - my first ever etsy frock and dare I say it, the biggest effing dress I've ever owned!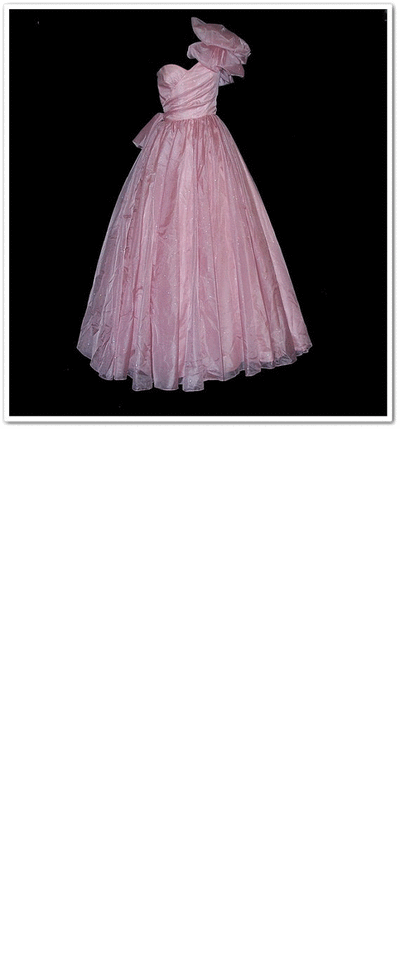 Its sparkle, volume and shade of cotton candy pink remind me of one Glinda ~ the Good Witch of the South in one of my favourite childhood films, The Wizard of Oz. Do you see the resemblance?
Glinda - The Good Witch of the South makes an appearance in a bubble of pink
Not clear enough? Ok here's a line-up to facilitate voluminous shoulder detail comparison:
Random shit, Chez!
RANDOM FACT: Glinda is the Good Witch of the South. I live in South Yarra. Coincidence!? :P
Many thanks to seller
Calico Vintage
for being amazing as I ummmed and ahhhed over needing this piece.
There's a pink fairy in all of us, have you gotten in touch with yours lately?
But the moral of this random shit Chez post is that everyone needs a fairy godmother and sometimes... she is you! xx